The Inside Scoop
EARTH MONTH INSIDE SCOOP: LINDA G. LEVY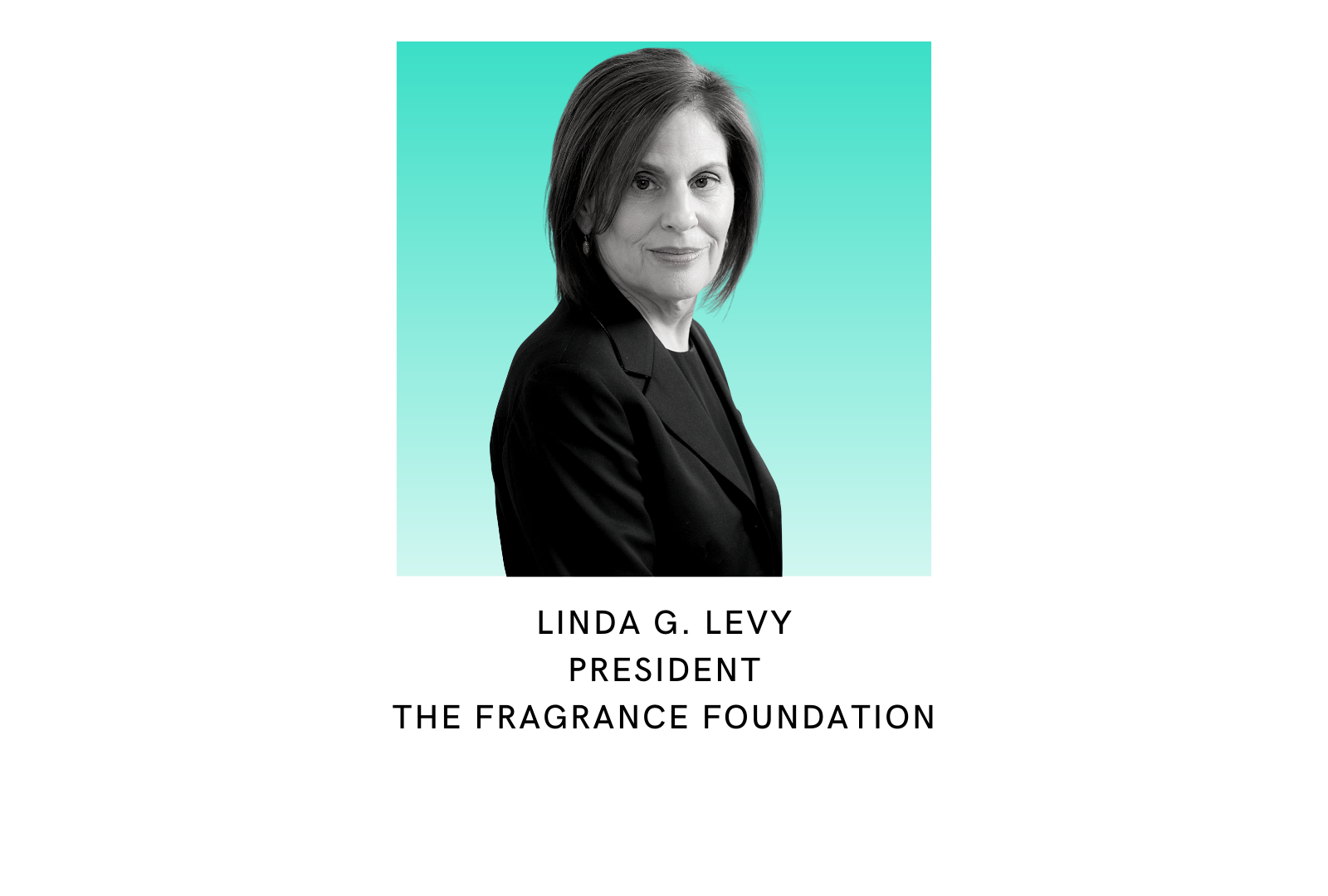 Our April issue of Accords includes 3 important topics in celebration of Earth Month: sustainability, Indie Brands and an update on the sense of smell from Monell research. Although the topics seem divergent, each topic typifies what we have in common. We are united that scent is essential to our well being, enhances our lives and we all must respect our planet Earth.
Sustainability is an important focus for the fragrance community. We are united as an industry and are implementing new practices in the entire product cycle from ingredient sourcing to the ultimate packaging. This is a journey we are on now and will be forever with fragrance houses, brands, retailers and all. We highlight leaders of brands that vary in size to show clearly how all can engage in this effort and their stories take us on travels from the jungle to the urban corporate office.
The 2022 Fragrance Foundation Awards Finalists in the Indie category represent brands each created with a unique story and point of view. They were judged objectively by a panel of experts with no brand affiliation. From TFF's point of view indies are not competitors as each fabulous brand has its own unique personality and scents.
Once again, we thank the Monell Institute for sharing the latest significant research to keep us informed about the sense of smell. This information resonates with us all and we appreciate the clarity as there is much information available affecting those with COVID and other medical challenges that is confusing at times.
Happy Earth Day today – April 22nd! Let us all celebrate together the joy of fragrance as Spring brings us the promise of renewal and reconnecting with nature and IRL reunions!
President, The Fragrance Foundation
@linda_g_levy
@fragrancefoundation