Spotlight
SPOTLIGHT: CHERYL WILLS, THE NEWS MAKER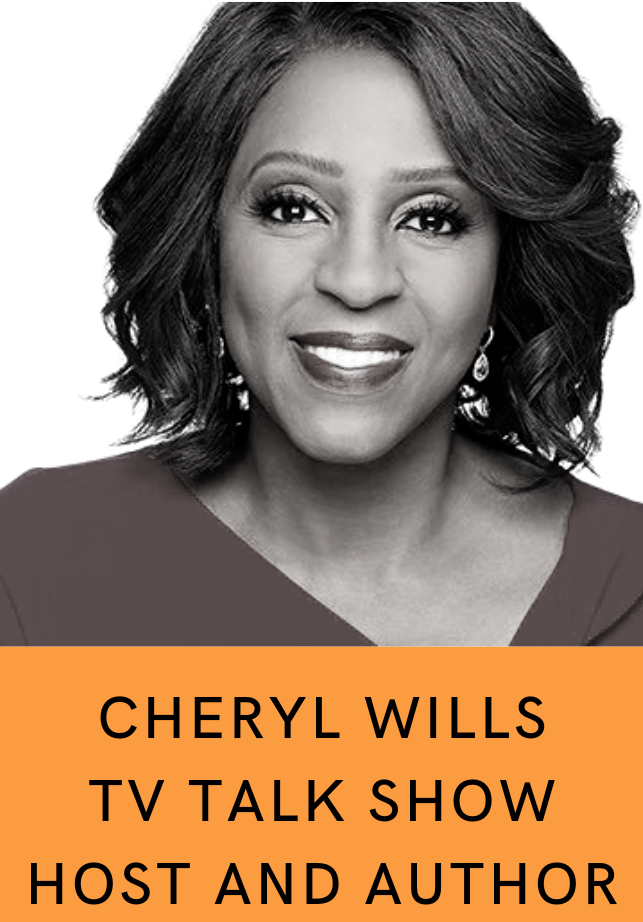 New York 1 anchor Cheryl Wills knows a newsworthy event when she sees one—and on September 7th, when she reported directly from The Fragrance Foundation's inaugural Connections Brunch at Melba's restaurant in Harlem, she was making news, not just presenting it. Both New York 1 and Wills—who has been with the network since its debut—were marking 30 years of broadcasting, a milestone that made the TFF occasion even more festive. And what a lively event it was: The brunch brought together some 40 industry leaders—including Chris Collins, founder of World of Chris Collins, Teri Johnson of the Harlem Candle Company, and Francisco Costa, creator of the award-winning beauty line Costa Brazil, designers, journalists, influencers and style makers—to celebrate New York Fashion Week and share the latest on #FragranceForwardTFF, the groundbreaking initiative driving DEI in the fragrance industry. Wills, a passionate perfume devotee herself, was connected with TFF via Helen Shelton, Global Chief Diversity Officer and head of DEI strategy with Agency of Record Finn Partners, and as the success of the day proved, it was a match made in fragrance heaven. Here she shares her favorite moments of the day and why she believes TFF's work is so impactful.
What were the highlights of your experience at the TFF Connections brunch?
The TFF Connections brunch was, shall we say, scent-sational! What a thrill to be in the presence of change agents in the fragrance industry and to meet so many movers and shakers while munching on Melba's famous chicken and waffles! Linda did a marvelous job hosting the event! Her sincerity and love for the fragrance industry shined through. And you could hear a pin drop during her riveting on the spot interviews with entrepreneurs like Chris Collins.
How did the TFF Connections brunch at Melba's in Harlem prove to be a great kick off to NYFW & celebrate NY1's 30th anniversary?
Great question! NY1's 30th anniversary is also a celebration of arts and culture and that, of course, includes the fragrance industry! The brunch tied everything together under ONE ROOF!! As someone who has been with NY1 from DAY ONE, this was a really special moment for me! I covered fashion week and many fragrance related stories for more than a decade and met fashion icons like BETSY JOHNSON and reported on her fragrance line and countless others! So this was a delicious reunion for me as well!
Why is an event like the TFF Connections brunch important for New York media?
The brunch is critical for members of the media to connect the dots and learn more about the fragrance industry from those who know best! Linda Levy is a great connector and thoroughly understands the multi-billion dollar fragrance industry! Linda Levy is also a terrific ambassador for building the brand and her assortment of media titans did just that.
What are your impressions of the #FragranceForwardTFF Diversity, Equity, and Inclusion initiative?
The diversity angle is especially important to me because I know first hand that the global fragrance industry is dominated by whites. Chris Collins is a trailblazer and it was imperative that he was placed front and center at this important event. There are difficult questions that still need to be addressed. WHY is Chris Collins one of the very few black-owned fragrance sold at Bergdorf Goodman? Aside from celebrity endorsements by Rhianna and Beyonce etc., the global fragrance Industry has a lot of work to do to level the playing field and welcome perfumers of color to the table. The Fragrance Foundation's diversity initiative is what drew me to this event!
What do you love about fragrance, and how do you use it in your daily life?
Thanks to the amazing gift bag from this exclusive event, I am now baptized in the WORLD OF CHRIS COLLINS! I've been wearing it every single day and sharing his amazing journey from supermodel to super-entrepreneur with everyone I meet! I love how fragrance makes me feel. Once I am made up and just before I get dressed, I strategically spray perfume -in all the right places. It's the finishing touch. When I was a little girl, we lived in public housing in New York City and I will never forget my mother always left the house wearing Charlie – which she routinely purchased from Woolworths! I couldn't wait to grow up and do the same thing. Now that I'm all grown up and painting the town, it's my honor to following in my mother's fancy footsteps!