Spotlight
SPOTLIGHT: ARTEMIS PATRICK, CIRCLE OF CHAMPIONS HONOREE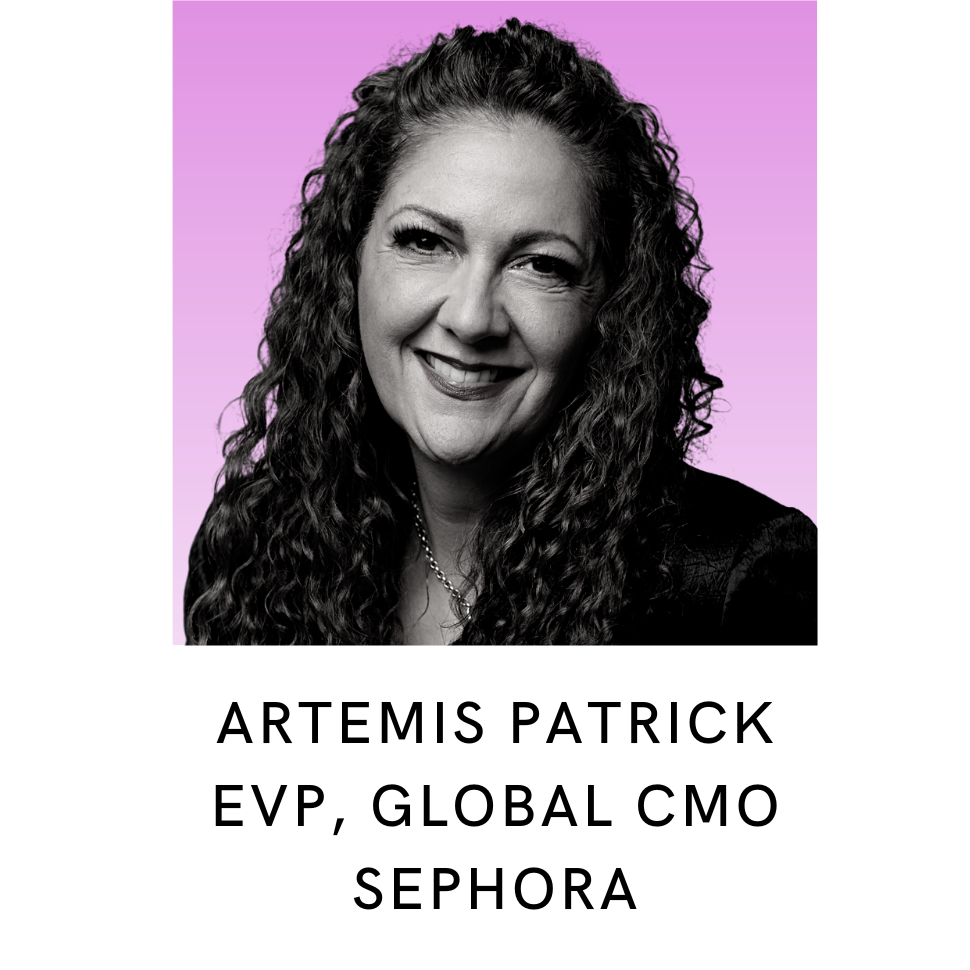 On October 25th, TFF celebrated 2022 Circle of Champions honoree Artemis Patrick with a lively dinner event at 583 Park Avenue attended by hundreds of beauty and fragrance industry leaders. As Executive Vice President and Global Chief Merchandising Officer for Sephora, Patrick's impact on how fragrance is bought and sold cannot be under-stated, and the evening highlighted not only the inspiring breadth of her achievements—from the way she has pioneered Sephora's retail prowess to her dedication to DEI and ensuring inclusivity within the company and on the sales floor—but also the unflappable attitude, enterprising vision, and sense of fun that she brings to work every day (always in her signature cowboy boots). For this edition of ACCORDS, Patrick reflects on her career, and what it means to be recognized for accomplishments so close to her heart.
What does it mean to you to be inducted into the TFF Circle of Champions?
It is truly such an honor! The fragrance category has always played such an integral role in the Sephora experience, and it has been so exciting to not only witness but to play a part in driving forward the evolution of the category. To be recognized by the esteemed Fragrance Foundation and receive the Circle of Champions Award is just thrilling for me and my team.
When Sephora first came to the US in 1998, with a giant fragrance organ in the middle of the store imported from France (believe it or not, we still have one in our corporate office!), everyone knew we were the underdogs in beauty, but we were an even bigger underdog in fragrance. And every single fragrance merchant that has walked through the Sephora doors for the past 24 years, has had to fight to disrupt and innovate, and their hard work has truly paid off. This award is for them.
What have been some of the most defining moments of your career?
I have been very fortunate to work for a company that believes in continuous innovation and in pushing boundaries; since its inception, Sephora has always managed to be at the forefront of what is new and next in beauty, and it's been thrilling to play a role in that. But there are of a course a few moments of which I'm especially proud:
In 2018, my team and I launched the Clean at Sephora program, which effectively established "clean beauty" as a category and set the standard for how to think about and shop for such products. Clean at Sephora has experienced tremendous growth since then – including strides made in the fragrance category, which has historically not been a place where "clean" is easy to achieve – and ultimately prompted the subsequent debut of our Clean + Planet Positive program in 2021, which accounts for product sustainability as well. Beauty shoppers continue to be increasingly ingredient-conscious and sensitive to how their choices impact the planet, and I'm so proud that we have played a leading role in helping them to better understand and navigate what can be a complex and confusing category.
Another proud moment came in 2020, when calls for racial justice were quickly taking hold. Aurora James, Brother Vellies' founder (and friend of Sephora), very publicly issued a call-to-action for retailers to take the 15 Percent Pledge and commit to building a product assortment of which 15% are Black-owned brands – and Sephora was the very first major retailer to step up and do so. Since then, we have reached 15% in the hair care category and have more than doubled our assortment of Black-owned brands – in part through our Accelerate brand incubator program, which focuses exclusively on supporting and launching BIPOC-owned brands. But this is a long-term journey we're on, and we look forward to launching even more BIPOC-owned brands in the months and years to come.
Lastly, another defining moment of my career was the transition to my full-time global position. When the role of global CMO was first created, it was done with the intent of accelerating the global expansion of exclusive and differentiated brands, and I'm so proud of the great strides we've made the past few years. This has been such a rewarding and exciting time in my career, and I look forward to continuing to expand Sephora's global reach with my incredibly talented team.
What have been the greatest challenges you have faced?
The pandemic was one of the hardest times both professionally and personally. It was a time when leaders had to figure out different ways to keep their teams motivated and connected in a time of extreme uncertainty. By nature, I get so much of my energy by the people around me, so being isolated from my team and our brand partners was especially challenging. I learned during this time that in order to take care of others I had to also take care of myself and tried to encourage my team to do the same. I also learned how important the power of connection is, and made conscious efforts to connect in other ways (a quick call, a kind text) and am cognizant now more than ever how important those human connections are in building a strong company culture.
What is the best career advice you ever received?
I once was in a situation where the issue at hand was so overwhelming that I wasn't sure where to start. I remember my leader at the time telling me "if Rome is burning, protect your house." In other words, control only what YOU can control. While it may seem simple, it's so important that as leaders we focus on what we can control and help guide our teams to do the same. This advice always guides me if I'm feeling overwhelmed and I think also helps me prioritize!
What would you say the future of fragrance retail holds?
While fragrance was once something that was viewed as more special occasion-based, the pandemic really changed the way consumers engage with the category, as people began to turn to it more and more as a form of self-care, both with personal fragrance and home fragrance. We've seen that behavior hold strong and anticipate people will continue to shop the category in that way.
We're also seeing that younger consumers are highly engaged with fragrance. This is a generation that cares about the planet, transparency, diversity and inclusion – and they shop with those values at the forefront. So for fragrance brands to succeed, it will be very important that they understand the nuances across different generations and how to communicate and connect with each – especially Gen Z.
How have your accomplishments aligned with #FragranceFowardTFF?
#FragranceFowardTFF is such an inspiring and important initiative for the fragrance industry, as we all collectively commit to shaping the industry to truly reflect the very diverse community we serve. This could not be more in line with the work we do at Sephora, where we have very much been focused on diversifying our product assortment.
The reality is that there are not yet many Black founders in the fragrance industry, but we and the Fragrance Foundation share the common mission to change that. We launched Jackie Aina's home fragrance, FORVR Mood, as well as World of Chris Collins last year, and work closely with them to continue building and growing their businesses.
Ultimately, we at Sephora are committed to helping to make the beauty industry at large more representative and truly in service of beauty lovers everywhere – and #FragranceForwardTFF is certainly poised to do the same for the fragrance industry.